Here you will find the privacy statement of Business Data Challengers.
This describes how your personal data collected by Business Data Challengers is handled.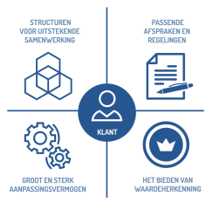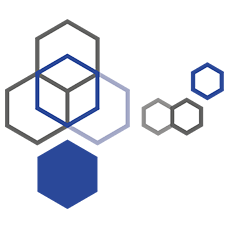 Introduction
In this privacy statement you can read everything about the way your personal data is collected and how it is handled. This explains where your data is stored and for what purposes your data is stored. In addition, you will also find all your rights regarding your data here and how you can exercise those rights
The privacy statement is sometimes changed due to, for example, changes in the law. It is therefore advisable to consult the statement periodically.
Hans van Diggelen/Willem de Fiouw
Business Data Challengers BV

Business Data Challengers
You are currently reading the privacy statement of Business Data Challengers. Business Data Challengers provides distinctive expertise and added value in the field of Business Intelligence and Data Science. We help our customers find value in data. We do this by creating data assets that provide insight. Appropriate reporting helps generate analyzes to extract predictive power from data to improve services and business models or develop new ones.
Business Data Challengers operates from regional self-organizing expertise centers and serves customers with the following business models; Services, Software and Solutions.
Services, both professional services and managed services;
Software, Cloud software offers new possibilities for users. We are active as a reseller for a limited number of suppliers;
Solutions, based on our knowledge and experience, we work with customers on repeatable solutions.
There are situations in which your data is collected by Business Data Challengers. It is therefore good that you know what is done with it and how you can indicate your wishes regarding your data. That is what this statement is about.
Business Data Challengers BV
Hollandse Kade 21
1391 JD Abcoude
+31 (0)6 3851 7469
The Netherlands
E: info@businessdatachallengers.nl
I: www.businessdatachallengers.nl
IBAN: NL21 RABO 0311 6704 74
Chamber of Commerce: 66659329
VAT: NL85 6649569 B01
If you do not feel comfortable about the use of your data by Business Data Challengers, please feel free to contact us!
Business Data Challengers is a private company run by Hans van Diggelen and Willem de Fiouw.

Basis
Personal data is collected by Business Data Challengers for a number of purposes. These goals are explained below.
1. Commercial services
In our administration we keep the contact details of customers and suppliers of Business Data Challengers. We keep personal data of contact persons in order to provide our services as optimally as possible. Information from possible prospects is also stored for commercial activities.
2. Legal obligations
Some of our processing is required by law. This mainly concerns personal data that is necessary to ensure business operations and to comply with Dutch laws and regulations. This includes the data of Business Data Challengers employees and that of hired employees, but also data from customers and suppliers in connection with contractual obligations.
3. Marketing activities
Business Data Challengers sends newsletters via email.
These newsletters are commercial on the one hand and aimed at knowledge sharing on the other. Your first name and email address are collected via the appropriate form on the Business Data Challengers website. You may also be asked orally or in writing to register.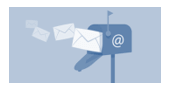 4. Contact us
Your data is collected when you contact Business Data Challengers. However, this form only asks for the necessary information to offer a proposal or a service, such as your name, company name, email address and telephone number.
5. Analytics
The Business Data Challengers website collects your data to improve the website. This is done with Google Analytics. This data is anonymous and is therefore not linked to your personal data. This includes information such as the duration of your website visit or the pages you visit often.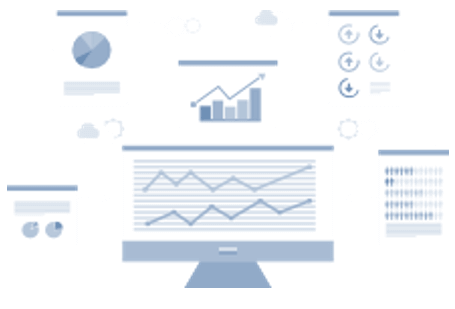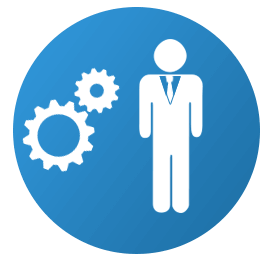 Processor
The data that Business Data Challengers receives and processes is managed by:
1.Simplicate (Processor)
Simplicate is an online software platform for business service providers that offers functionalities for a number of business processes. We use Simplicate to process our data. This is not a 'third party recipient' but a Processor who processes personal data on behalf of Business Data Challengers.
2.Exact Online – Kaiser de Vries Rosenberg
(Processor)
The financial administration of Business Data Challengers is maintained in Exact Online by Kaiser de Vries Rosenberg. The necessary information for processing the administration is stored and processed in accordance with applicable laws and regulations.
3.Website hosting (Processor)
The Business Data Challengers website is hosted externally. If you contact us via the forms or via email on the website, the relevant emails are stored on the servers of the hosting party. The website and website backups are also hosted here. Data that you leave on the Business Data Challengers website is stored on the servers of the hosting party
4.Mailchimp
The newsletters are sent with Mailchimp. When you sign up for the newsletter, your email address and first name are automatically saved in the appropriate list within Mailchimp.
Sometimes we are legally obliged to provide personal data to third parties, such as the tax authorities. Furthermore, we will only provide data to third parties if we have received your permission to do so.

Managing Personal Data
Your data will be kept for a longer period of time by Business Data Challengers, but never longer than is necessary to carry out activities, unless we have to keep your data for longer based on a legal regulation. The processing of the data by Business Data Challengers takes place in Simplicate and Exact Online. Below is a description of how Business Data Challengers deals with this by deploying these systems.
1.Right to be forgotten
Business Data Challengers deletes personal data if the person in question requests it and if no valid counterargument can be found. Deleting a person also leads to a physical deletion of the record. The data remains in the backups for a maximum of 30 days and is then completely deleted.
2.Right to data portability
A data subject has the right to export his or her data so that it can be used again in other situations.
Business Data Challengers are able to extract data from the software through exports, such as (Excel) and API options, to comply with this part of the legislation.
3.Right to access data
A data subject has the right to view and request his or her recorded data. The systems used offer the possibility to make visible which personal data has been recorded. This data may be shared with the person who requested the insight. If the request to view the recorded data comes from a natural person, this data can be exported via the export function.
This allows the applicant to assess what data is available
have been recorded and whether they are correct.
4.Data will not be kept longer than necessary
It is not permitted to store personal data for longer than necessary. Simplicate offers the option to set up a notification linked to a date field so that Business Data Challengers are informed when they need to destroy the data.
5. A basis for processing is required
The basis for data processing by Business Data Challengers is broadly described in "03. Basis".
The basis for which Business Data Challengers processes data may be based on a contractual obligation because the data is necessary for the execution of an agreement. Another example of a basis is that the person has actively given permission for processing. In Simplicate, fields can be added to personal data for a specific process to record the basis for which this data is processed. Lists can be generated based on these fields.




6.Security of personal data
Data is processed in such a way that appropriate security of personal data is guaranteed. In this way, personal data is protected against unauthorized or unlawful processing and against accidental loss, destruction or damage.
Business Data Challengers refers to a data breach as personal data
data falls into the hands of third parties who are not allowed to have access to that data.
Although data leaks are often only seen from a technical risk, data leaks can also arise in other ways, for example:
• An employee makes an export of personal data and emails it to an external party;
• An API user also incorrectly retrieves personal data.
Business Data Challengers is obliged to report a data breach to the Dutch Data Protection Authority within 72 hours of discovery, unless it can demonstrate that the leak does not endanger the personal data collected.



Security
Security and data privacy are taken very seriously by Business Data Challengers. No physical copies are made of your personal data. Your data is only managed in the systems and software mentioned.
1. Security and safety
The software products used are developed based on an architecture that ensures that environments and databases of different customers are physically separated. Data traffic with the systems runs via encrypted connections. Only authorized persons have access. Business Data Challengers keeps track of which employees in the administrations have which rights, for example to create relationships, edit bank accounts and layouts, and make payments. The software also has a very extensive authorization module where the rights surrounding personal data are regulated for all users. It is also clear which persons and API keys have access to (exports of) personal data. Exact Online also uses two-step verification.
2. Business Data Challengers has an internal procedure for incident management. This procedure also specifies the steps taken in the event of a data breach.
3. The devices that open your data are each also locked with a password and/or fingerprint. The number of devices that have access to your data is limited to only the necessary devices.
4. Your visit to our website is secured by an SSL
certificate. This means that your connection to the Business Data Challengers website is private. You can recognize this security by the green lock in front of the URL. In addition, the Business Data Challengers domain is signed with DNSSEC. This is an additional tool that makes the website 'signage' safer and more familiar.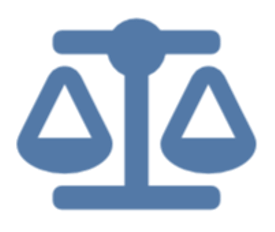 Rights
1. Right of access
You have the right to request your data at any time, which is recorded and stored at Business Data Challengers. You can do this by sending an email or contacting Business Data Challengers by telephone. You will then receive an overview of your data.
2. Right to rectification
Are your details incorrect? Or have your details changed? You have the right to have this rectified by Business Data Challengers.
3. Right to transfer
If you need the data stored at Business Data Challengers in the event you switch to another party or service, you have the right to transfer it. Business Data Challengers must transfer all your data to the other party.
4. Right to erasure of data
Do you no longer want your data to be recorded with Business Data Challengers? Then you have the right to have your data deleted.
5. Right to file a complaint
You have the right to file a complaint with the Dutch Data Protection Authority if you believe that Business Data Challengers is not handling your data correctly. This can be done via this link.
6. Right to stop data use (objection)
Do you not want Business Data Challengers to use your data? Then you have the right to stop the use of your personal data.
These rights can be exercised via info@businessdatachallengers.nl by sending a copy of ID proof in which the passport photo, the numbers at the bottom of the passport, ID number and BSN have been made illegible. The aim is to respond within a week.
Duties
Business Data Challengers processes personal data on the basis of a legitimate interest, namely as an employer and service provider. From this perspective, Business Data Challengers has to adhere to legal and contractual obligations. In addition, data is used for commercial purposes in the interest of commercial activities. This includes processing employee data or offering services or products from Business Data Challengers. Your data will never be sold to third parties. The data that is mandatory to provide is the minimum data required for processing employee data or offering the services or products. For example, your email address is needed to send a newsletter. If this mandatory information is not provided, Business Data Challengers cannot offer the relevant service. If it is necessary to share data that you have shared with Business Data Challengers with others than the parties mentioned above (for example, to offer a service), your permission will first be requested. Business Data Challengers reserves the right to disclose the data when required by law or when Business Data Challengers deems it justified to comply with a legal request/process or to protect the rights, property or safety of Business Data Challengers. We always try to respect your right to privacy as much as possible. Do you still have questions? Please feel free to contact us using the contact details below. info@businessdatachallengers.nl
Hollandse Kade 21 | 1391 JD | Abcoude | +31 (0)6 3851 7469
Download privacy statement as PDF file: CLICK HERE